Media Enquiries
We're here to assist journalists, editors and other members of the press, PRs and health/medical bloggers, with the following:
expert medical comments/quotes for health-related news stories and feature articles from our clinical consultant Dr Sarah Jarvis or one of our GP authoring team
stats and facts on health and trends in the UK
sourcing health-related case studies within the UK
any other enquiries relating to the information provided on our site
Contact Details
For all media enquiries ONLY please contact:
Email: Stella.Bolam@patient.co.uk Telephone: 0114 213 2803 [Monday-Friday 9am-5pm]
Out-of-hours enquiries: Mobile 07773 500 951 or send a tweet to @patientuk

Please note these contact details are for media/press enquiries only.

For all other enquiries/feedback relating to our Directory or clinical articles, email our clinical team: Clinical.Content@e-mis.com.

For all advertising enquiries, visit our 'Advertise with us' page.
Press releases
View our press releases here. You are free to republish, just let us know where.
Subscribe to our press newswire
To receive press news by email, enter your email address in the box below and click 'Subscribe'.
Logo Pack
If you need to use our logo for your publication you can download it here, for use on both light and dark backgrounds. Our pack contains a transparent high-res .png with all versions of the logo and a pdf of the logo in vector format
Download the Patient.co.uk logo pack.
Posters and images
Click images to download.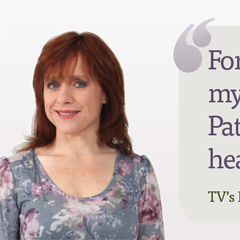 Dr Sarah Jarvis patient information poster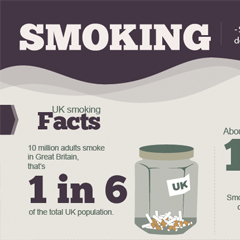 Smoking infographic
About Us
Patient.co.uk is the UK's leading independent health site, established since 1997. We are a trusted source of information, and a first choice for consumers and health professionals nationwide.

We are accredited by The Information Standard, NHS England's quality mark and were recommended as 'The top health website you can't live without' by the Times newspaper.

Over 5000 clinician-authored condition & medicine pages are complemented by a comprehensive health and wellbeing centre and a free health-check. Our patient-to-patient discussion forums, large social media profiles, and mobile apps help us place patients at the centre of their own health.

Read more about us here.